Arden-Macaulay Structure Plan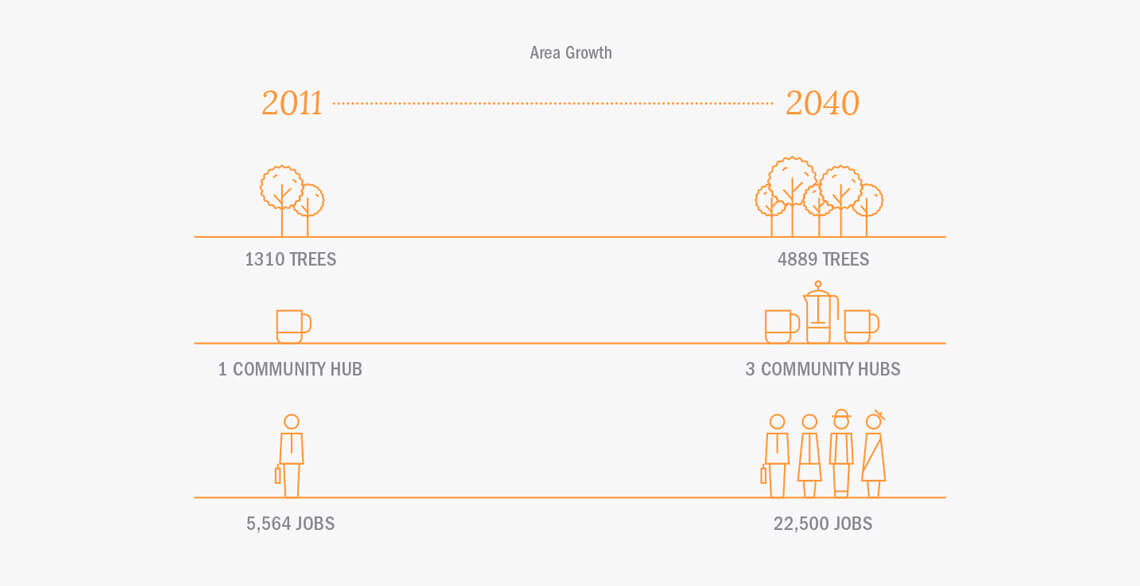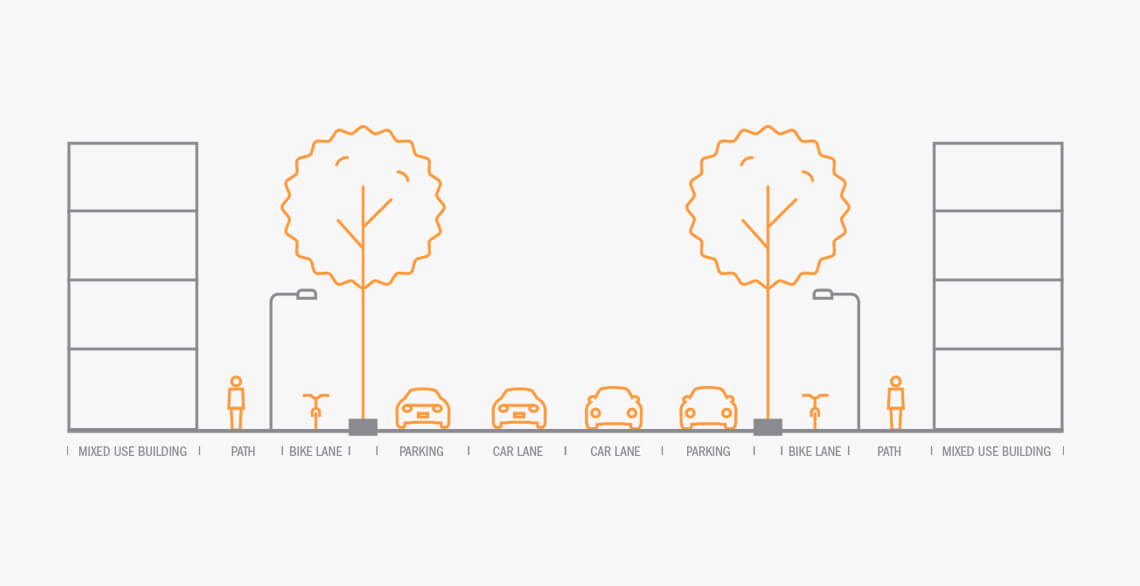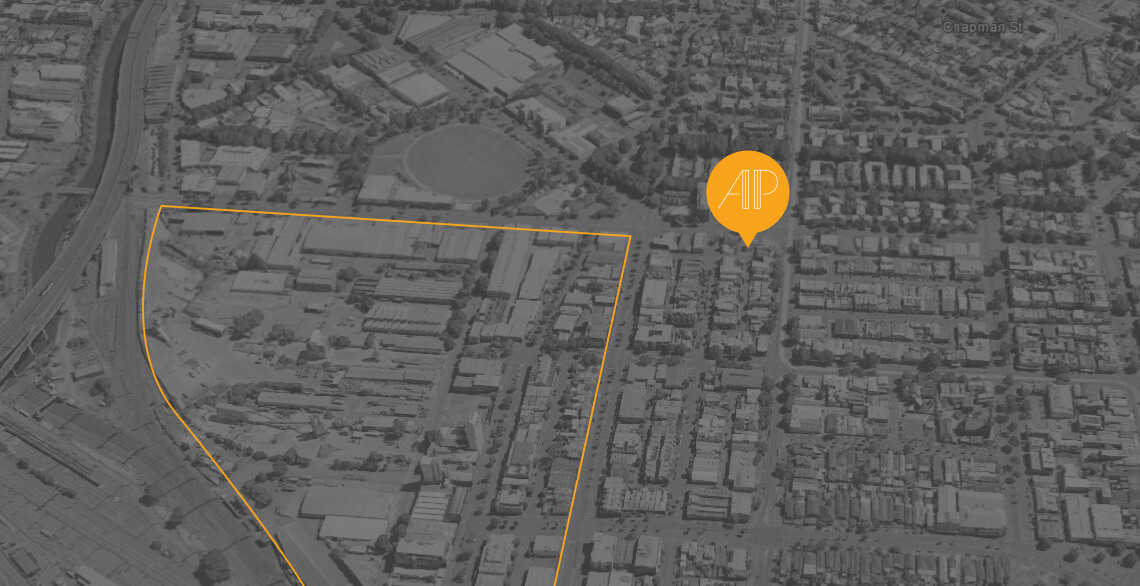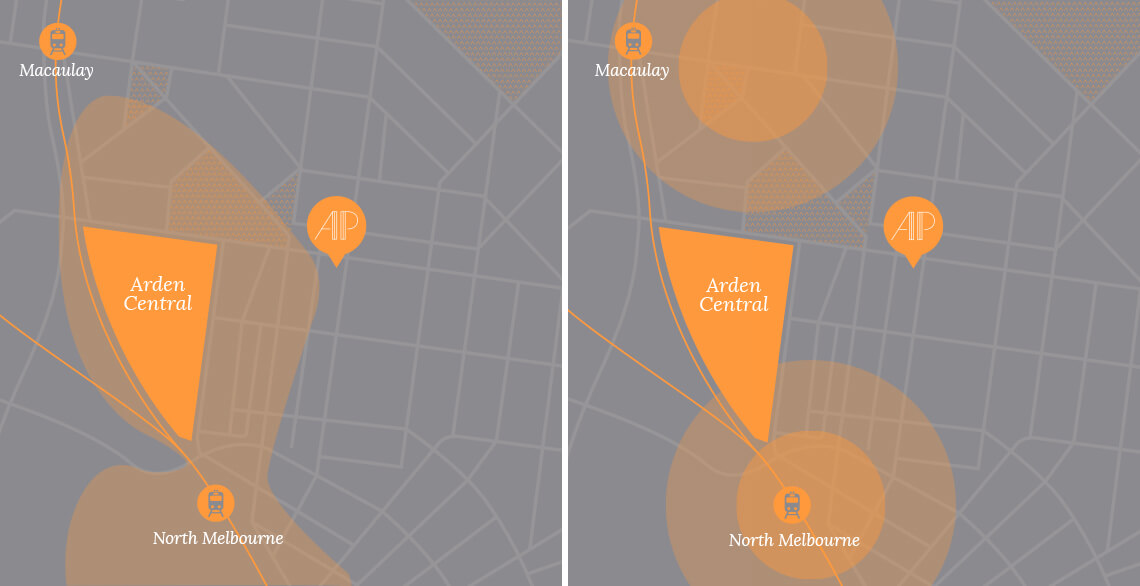 The Arden-Macaulay area is located north-west of the Melbourne CBD and lies within the suburbs of North Melbourne and Kensington. This 147 hectare precinct has been identified for urban renewal by the City of Melbourne.
Structure Plan
Vision — The Arden-Macaulay Structure Plan is an urban renewal project that aims to revitalize this area into a thriving community.
Timing — Planning for the Arden-Macaulay plan was temporarily stalled due to the former State Government's commitment to the East West Link. With the new government's change in focus to deliver the Metro Rail Project, Arden-Macaulay is back in planning.
Heights — To ensure that sunlight and views are maintained throughout the precinct, there are many proposed controls in place. Most notably, all building heights will be limited to the width of adjacent roads (i.e. 1:1 ratio). This will generally mean that no buildings will be taller than 20 meters.
Transport
Rail — The proposed metro station at Arden Central is the centerpiece of the Arden-Macaulay urban renewal precinct. This station will be part of a new railway line beginning at South Kensington station and traveling east through Arden Central followed by Parkville, creating a link to medical facilities and Melbourne University. It is then expected to run through the CBD before reaching South Yarra.
Road — Boundary Road will facilitate a high frequency bus service that connects with the Metro station at Arden Central.
Bike Paths — Safety will be maximized for cyclists with lanes being completely separated from traffic where possible. Increased safety will also encourage greater numbers of cyclists. Large canopy trees will be planted to create shade and cooling as well as reducing wind.
Green Space
Parkland — Five new parks are to be constructed within the precinct. These new parks will ensure that all Arden-Macaulay residents need to walk no more than 300m to reach green open space.
Waterways — The Moonee Ponds creek will be restored and expanded for community enjoyment, with walking and cycling paths as well as the restoration of plant and animal habitats and enhanced biodiversity.